Nous connaitre
Know us
The domain of Château de la Violette !!
T
h
e
d
o
m
a
i
n
o
f
C
h
â
t
e
a
u
d
e
l
a
V
i
o
l
e
t
t
e
!
!
The Domaine du Château de la Violette, created in 1953, was taken over by Charles-Henri Gayet in the 2000s. Located in the town of Les Marches, in the heart of wine-growing Savoie, the team now works around forty 'hectares. This grape variety includes both the historic vines of the Domaine but also other plots since taken over, in particular those of Domaine Charles Gonnet sur Chignin.
Le château du domaine de la violette
The team therefore now manages 45 hectares while keeping the specificities of each estate in the process of vinification and aging of the wines and the same application to the vines in the search for the expressiveness of the terroirs specific to each estate.
The domain has two brands:
Venez partager - Image 1
Venez partager - Image 2
In the heart of Savoy, facing Mont Granier, come and share a unique and authentic moment.
Venez partager - Image 3
Venez partager - Image 1
La montagne du granier
our selection
Coup de coeur
C
o
u
p
d
e
c
o
e
u
r
The Domains thus make it possible to offer a varied and complete range with two brands: Château de la Violette and Charles Gonnet comprising 7 white wines, 2 rosés, 3 red wines and a Crémant de Savoie. All the reds are harvested by hand as well as the base wine for the Crémant and some of the whites as well. Here is our favorite selection:
Apremont
-
Jacquère - blanc
Finesse and minerality with a frank finish on lemony notes.
Food pairing : Aperitif, Shellfish, Savoyard product
Chignin - Gonnet
-
Jacquère - blanc
Tasting : Fine notes of gunflint offering a beautiful minerality with a very fruity mouth between grapefruit and lychee.
Food pairing : Aperitif, Shellfish, Savoyard products
Roussette de Savoie
-
Altesse - blanc
Suppleness and balance around the white flower and pear.
Food pairing : Aperitif, Fish, Poultry
Chardonnay - Gonnet
-
Chardonnay - blanc
Tasting : Freshness and elegance for this very Savoyard chardonnay with minerality.
Food pairing : Aperitif, Fish, Poultry.
Mondeuse "Sous les cèdres"
-
Mondeuse - rouge
Tasting : Powerful wine with black fruits and liquorice aromas which will surprise the most beautiful tables.
Food pairing : Duck, Cheese, Stewed dishes
Nos vignes
what matters to us
Our commitments & values
O
u
r
c
o
m
m
i
t
m
e
n
t
s
&
v
a
l
u
e
s
The vineyard is entirely grassed and managed in a reasoned manner in order to limit treatments as much as possible.
Throughout the year, the team strives to take particular care in monitoring the vines, maturities and harvest. The estate has been committed for several years to a reasoned cultivation process of the vine.
Our vines
These efforts were also rewarded in 2019 with the obtaining of the High Environmental Value level 3 label, which justifies agriculture that is more respectful of the environment, governed by very rigorous specifications, created and controlled by the French state.
This environmental certification of agricultural holdings is made up of three different levels, the requirements of which are articulated around four themes: the development and maintenance of biodiversity, a reasoned phytosanitary strategy, controlled fertilizer management and adapted water resources management.
La cueillette
Nos caves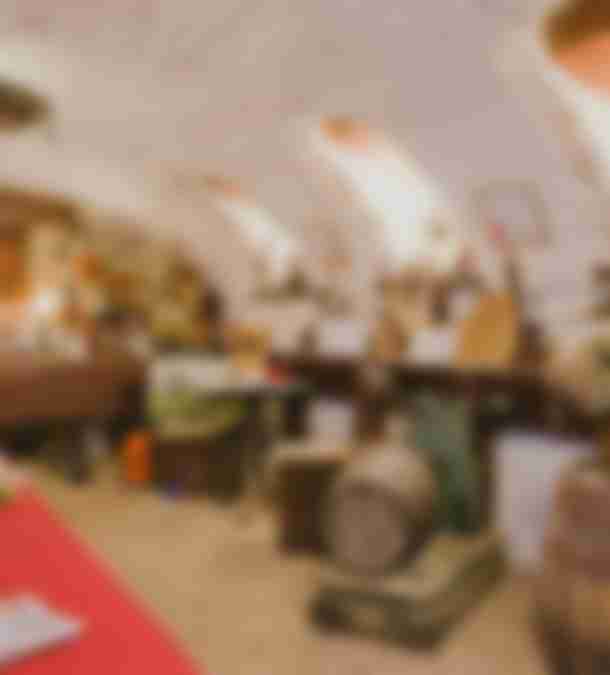 Film Réalisé par Le Studio des deux prairie en 2005